Speaker lineup for AWFS Closets Symposium
Join Closets & Organized Storage and members of the Association of Closet & Storage Professionals (ACSP) for a full day of networking and industry education programming on July 24, one day before the opening of the exhibit halls. Registration for the event will include lunch, entry into the Leadership Reception, and AWFS Fair exhibit hall registration. 
The Closets Symposium will educate designers, fabricators, retailers, and installers on the most current design, marketing, and business topics relevant to industry professionals seeking to profit from this growing and exciting market niche. 
The symposium will occur in the West Hall of the Las Vegas Convention Center from 9:00 a.m. to 4:00 p.m.
The full-day agenda includes:
How to Use Social Media Influencers | 9:05–9:55 am
Strategies on how to use social media influencers to build your brand.
Presenters: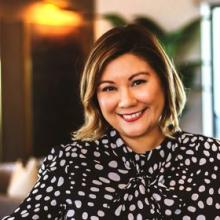 Carlissa Montoya, CM Closet Design: Carlissa Montoya is the spirit and expertise behind CM Closet Design. In 2020, Montoya launched, with her husband, EncoreGarage San Antonio. EncoreGarage San Antonio specializes in transforming residential garages into clean, organized, and functional spaces. Services include premium Polyurea floor coatings, Garage-Grade cabinetry, and innovative organizer systems. Montoya is a member of the Association of Closet & Storage Professionals (ACSP) Executive Board and is in-coming president.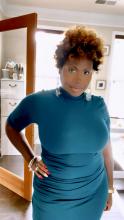 Allanna Bell, Optimization Dolls: For 20 years Allanna Bell worked in retail management as a visual and store development manager. She worked as a project manager in high volume store openings for some of the top retailers using space optimizations as a planning tool to successfully place thousands of garments and accessories. This gave her the organizational skills and experience to strategically plan a functional space and ensure the success of any project. Bell launched Optimization Dolls in 2016 as a closet organization company and in 2020, Optimization Dolls became a full-service custom storage company.
Telling Your Brand Story | 10:00-10:50 am
Learn how to craft compelling stories to build awareness and attract customers.
Presenter: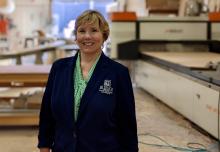 Kelly Victor-Burke, Burke Architectural Millwork/Bespoke Closets & Organized Spaces: Since founding Burke Architectural Millwork in 2016 with her husband Barry, an experienced craftsman, Kelly Victor-Burke has spearheaded a team of business owners, educational partners and industry organizations in the creation and approval of the first Department of Labor registered apprenticeship in woodworking: Woodwork Manufacturing Specialist. Victor-Burke also debuted Bespoke Closets and Organized Spaces, a custom closet line with "panache," this year.
How to Elevate Closet Design | 11:00 am–11:50 pm
Enhance designs using techniques, textures, colors, materials and more.
Presenter: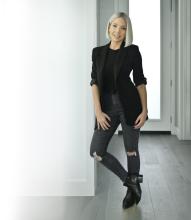 Katherin Lawry, Haven Closet Interiors: Katherin Lawry is a dynamic luxury closet designer with a natural flair for creativity and a wealth of experience in the field of closet design. With a background in retail merchandising and a degree from the prestigious Interior Designer's Institute in Newport Beach, she has established herself as a leading figure in the industry.
Budgeting versus Forecasting | 1:05-1:55 pm
Learn to balance expenses with sales expectations to maximize profits.
Presenter: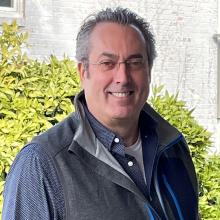 Tim Coleman, SCE Unlimited Chicago: Tim Coleman founded his closet organization company in 1988 and ran his business for nearly 30 years. He sold his successful company in 2017 and was asked by that buyer to stay on to run the closet division, which he did for three years. In October of 2020, Coleman took the helm at SCE Unlimited in the Chicagoland area, which is owned by Installed Building Products, a publicly traded $2.5 billion company.  SCE offers both Wire & Solid Systems from melamine to veneered wood, Shower Doors & Mirrors, and Bathroom hardware.
Material Trends | 2:00–2:50 pm
Presenter: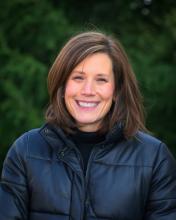 Christina Relyea, JB Cutting: Christina Relyea has over 20 years of experience at JB Cutting, Inc., a nationally preferred cabinet door, drawer, and wood component manufacturer. Relyea is passionate about examining what finishes sell in which marketplace and where to find the complementary products to make for a seamless experience for her customers. She enjoys serving two industry associations, ACSP (Association of Closet and Storage Professionals) as President, and AWFS (Association of Woodworking and Furnishing Suppliers).  
Lighting Innovations | 3:00– 4:00 pm
Learn more about the latest innovations and how to apply the technology.
Panelists: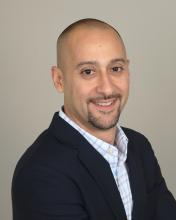 Richie DeMarco, Richelieu Hardware: Richie Demarco is Director of the US Market Development Closet Segment at Richelieu and has spent over 18 years in closets and home storage industry helping closet companies succeed. He is also a past president of ACSP.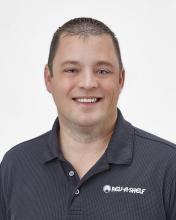 Chris Heronemus, Rev-A-Shelf: Chris Heronemus graduated from the University of Arizona in 2009 with a degree in Education and joined Rev-a-Shelf as Western Territory Manager in 2017. With a background in Education and leadership, his career expands into several industries, including corporate training and sales. He may have been new to sales, but not the industry, as Mr. Heronemus's father has been woodworking for over 25 years and is one of his biggest inspirations. Passionate about helping his clients specify innovative cabinet organization and LED lighting accessories, Heronemus is always amazed to see how his customers react Rev-A-Shelf's new product releases designed to meet their needs.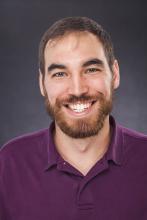 Keith Clark, Hardware Resources: Keith Clark is the National Sales Specialist for Task Lighting, covering both the Kitchen-Bath-Closet and Electrical Channels. He formerly served as Task Lighting's Product Manager for 4.5 years after its acquisition by Hardware Resources in 2018.
 
Scott Begin, Business Development - Closet and Home Organization, Hafele America: Scott Begin's background includes more than 21 years in manufacturing and development, including thirteen years in the Custom Closet business before accepting a position with Häfele America Co. Over his 23 years with Häfele, Scott has held several positions, including Sales, Specification, Sales Manager, and Regional Sales Director. "Lighting and illuminating spaces have been a passion of mine from day one. During my career with Häfele, I have collaborated with hundreds of designers incorporating light into their spectacular projects.  Light is the perfect complement and enhancement to every beautiful design." Scott still enjoys practicing design skills by remodeling closets, kitchens, and bathrooms and restoring vintage homes.
Registration for the Closets Symposium includes admission to lunch, the Woodworking Network Leadership Reception after the last session, and AWFS Fair exhibit hall registration. To register for the symposium, first register for the AWFS Fair and then click on the link to "Add Symposia." See you there.